Major David Michael Ellis has initiated new fraudulent filings using fake "sole defendant" with the help of his attorneys in the U.S. District Court District of Nevada. BAR COMPLAINTS AND  LAWSUIT IN BOTH ARIZONA AND NEVADA ARE POSSIBLE.
UPDATE: The attorneys accused of participating in the fraud filed  a motion to withdraw representation as well as all of the illegally obtained documents yesterday. Not surprising.  (see motion at the bottom of this page.
 USA HERALD REPORTS 
We have another example of the judicial system being manipulated in a manner specifically designed as a legal strategy that knowingly uses a "fake" Defendant. The purpose being to obscure the actual target Defendant so as avoid being challenged with legitimate legal defenses. Such obvious disregard for the "Rules" has drawn the attention of several State Bar Associations and law enforcement agencies, namely the FBI. It appears attorneys Ducar and Hauf made the filings in Nevada Federal Court on behalf of their client David Michael Ellis with no concern for the potential ethics violations involved. 
Attorneys Timothy Ducar & Margie Hauf Accused of Naming "Fake" Defendants in Federal Court

USMC (retired) David Michael Ellis is back in court again. This time, the U.S. District Court of Nevada, with an alleged fraudulent filing submitted by his new attorneys Timothy D. Ducar of Arizona and Margie Hauf of Nevada.
Fake Defendants: A Deceptive Tactic Used to Obtain Judgments Against Very Real Defendants
Some attorneys rely on a legal "strategy" of submitting court documents on behalf of their clients to obtain judgments and/or other types of signed orders against "fake" defendants. By naming a "fake" defendant, the true defendant is not notified of the legal action. This "strategy" used by plaintiff attorneys means that the true defendant generally won't file a defense or any sort of response. So, the plaintiff is free to move forward with obtaining a default judgment or other court order.
Brent Oesterblad: An Alleged Victim of the Fake Defendant Strategy
Brent Oesterblad, of Arizona, claims that he was victimized by being named as a fake defendant by Major David Micheal Ellis (USMC, retired) and his Nevada filing.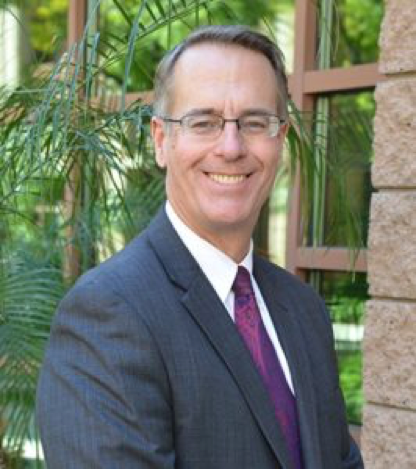 Arizona Attorney Timothy Ducar, licensed attorney in Nevada & Arizona: Accused of fraud in federal court.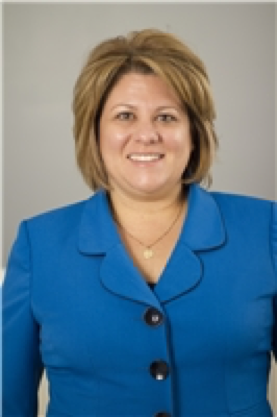 Oesterblad Accuses Ellis' Attorneys of Fraudulent Harassment
The foundation for what appears to be an attempt of judicial abuse by licensed attorneys and a retired USMC officer begins not in Nevada, but in U.S. District Court in Arizona. That particular case was set before the Honorable Susan R. Bolton.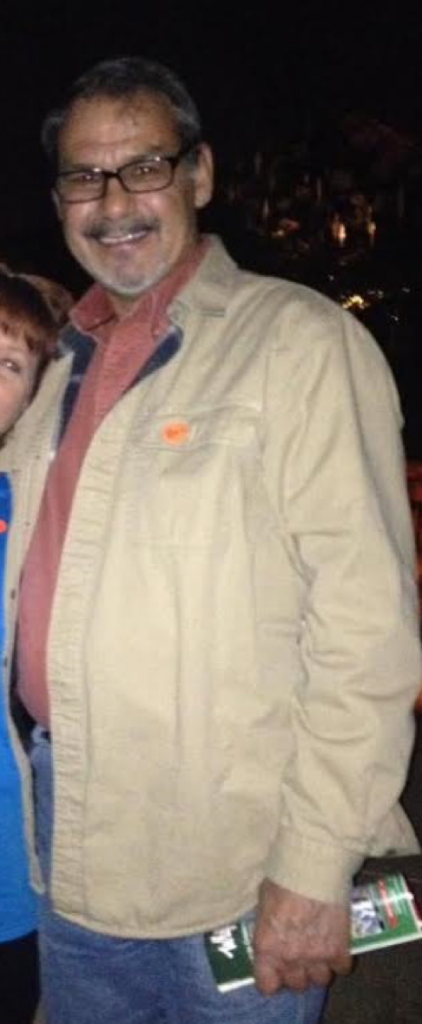 On December 21, 2017, Brent Oesterblad responded to the Ellis' latest use of the judicial system when he filed counter objections to the alleged fraudulent filing in Nevada. Oesterblad brought the documents (and lawsuit) filed by Ellis' attorneys, Timothy Ducar and Marjorie Hauf, to the attention of Judge Bolton of the U.S. District Court District of Arizona. In his response, Oesterblad claims David Ellis, with the assistance of attorneys Timothy Ducar and Marjorie Hauf, engaged in "fraudulent" harassment.
Ellis Allegedly Abused the Judicial System for Years
According to the Court, the Nevada filing constituted the continuation of an "agenda" incorporating "abuse of process" of the judicial system by David Michael Ellis that occurred over many years. Oesterblad provided the Court a detailed breakdown of what Ellis and his legal counsel perpetrated and referenced previous filings submitted to the Arizona Federal Court in which he foretold continued harassment was to be expected.
Oesterblad was available to discuss his filing in the Arizona Federal Court.  When asked how he learned of the Nevada filing, he stated, "It came completely from left field. I was having a business discussion with a third-party who took the opportunity to pepper in an inquiry 'What's with the Nevada Federal Court Writ of Garnishment against you?' You can imagine my response being that I had no idea what was being referred to as I had no dealings in Nevada either personal or business."
Oesterblad accessed the Federal Court PACER system to search for the referenced document. To his dismay, Oesterblad learned what Ellis and his attorneys, Timothy Ducar and Marjorie Hauf, filed in Nevada. According to the PACER documents he retrieved through a basic search of the system, Oesterblad was the sole "Defendant." However, when searching PACER on just his name, the Nevada filing result makes no mention of him.
Without his Oesterblad's name, there would be no way for service to be attempted or properly executed. Although he was listed as the sole "defendant," there was no address provided. It would be "ludicrous for Ellis to claim after our years of litigation that he did not have contact information he could provide his attorneys," Oesterblad told USA Herald.
Why Did Oesterblad File with the Arizona Federal Court?
Since Oesterblad was the defendant in a case filed in Nevada, why did he file a lawsuit in Arizona? The point to Oesterblad's filing in the Arizona was to document the "fraudulent" filing and abuse of process in what was, in his opinion, a clear case of David Ellis utilizing Oesterblad's name as a "fake" Defendant.
Does David Ellis Have a Connection to Kelly Warner Law?
There may be an interesting connection between David Ellis and his direct relationship with Arizona attorney Daniel Warner and Kelly Warner Law of Scottsdale.
In a separate matter being litigated in an Arizona Superior Court, there are concerning allegations against alleged Kelly Warner Law "ex-employee" Barri Grossman. Those claims and allegations are directly associated with work duties involving the firm's websites and its online postings.
As part of the Grossman case, David Ellis submitted a 200-page document that  coordinated with information from Kelly Warner Law in an attempt to mask their potential crimes. The David Ellis filing in the Grossman case was denied and summarily stricken from the record.
USA Herald previously published numerous articles concerning attorney Daniel Warner and Aaron Kelly, the partners of Kelly Warner Law. Both Warner and Kelly were involved in an extensive investigation by the State Bar of Arizona. That investigation lasted more than a year. It reviewed multiple cases filed by Kelly Warner Law in numerous courts that involved alleged "fake" defendants, plaintiffs, notaries, and even "forged" official notary seals used in some of their court filings.
The results of the investigation were presented to The Attorney Discipline Probable Cause Committee of the Supreme Court of Arizona which garnered an 8 – 0 vote in issuing a Probable Cause Order. The allegations against Warner and Kelly will be heard before the Arizona Supreme Court in the future. (Stay tuned – we'll update you as we learn more.)
Oesterblad: Ellis and Kelly Warner Law Illustrates Pattern of Harassment
Oesterblad asserted that the relationship between Ellis and Kelly Warner Law, along with the pattern of harassment and "fake" Defendants, create an abuse of process that isn't a coincidence. The Nevada filing, Oesterblad argued, was willful "fraudulent" abuse of process involving him as the sole "fake" Defendant to pursue a Writ of Garnishment against another party in a clandestine manner. Oesterblad stated "Ellis pursuing legal action against the real person shouldn't be any of my business or concern.
Timothy Ducar & Marjorie Haus: Involved in Intentional Fraud?
Timothy Ducar and Marjorie Haus, the attorneys representing David Ellis, are required to conduct proper due diligence prior to filing in court. Otherwise, they may be subject to sanctions for possibly violating ethical rules for attorneys. An email expressing the concerns of Oesterblad was sent to Ducar and Haus. However, no response was received. Does this indicate the fraud was in fact intentional?
Oesterblad also forwarded the Arizona filing and email communications to an agent of the FBI Phoenix Field Office which claims to have an open investigation concerning the activities that have occurred between Oesterblad and David Ellis. Court documents show that the same FBI task force was involved in the Dan Warner investigation as well as an investigation into a whistle blower's claim that American Aerospace Technical Castings (AATC.com) was involved in manipulating test results in their manufacturing process of commercial and military aircraft parts in which Major David Michael Ellis is President. We will detail this issue for you in a later report.
Court Dismissed Ellis' Claims Against Oesterblad
The Court dismissed all false claims by David Ellis against Oesterblad. Time will tell if the courts begin to take the "fake" Defendant issue seriously. USA Herald previously reported a case filed by the Texas Office of the Attorney General. It would seem that such a "legal strategy" is contrary to the "rule of law," but has yet to receive a definitive ruling. We will keep you apprised of updates related to this matter.
Source: USA Herald
BC-MERGED-WITHDRAW_VACATE-1-4

Timothy D. Ducar of Scottsdale, Arizona and Marjorie L. Hauf of Las Vegas, Nevada
Timothy D. Ducar of Scottsdale, Arizona and Marjorie L. Hauf of Las Vegas, Nevada
Arizona
1
Bar Complaints And Litigation Are Pending