Andrew Lipiansky Hires Attorney Benjamin Lambert To Hide His Past WHILE ON THE SEX OFFENDER REGISTRY. Convicted Sex Offender Andrew Lipiansky  aka 

Ari Lipiansky  of Danville CA 

Used Lawyer J. Benjamin Lambert to Attempt Bully Legal Tactics to Coerce Restricting the Public's Right to Know.
A pending harassment story regarding Attorney Benjamin Lambert and reputation repair efforts on behalf of his practice - LAMBERT WORLD WIDE is in progress.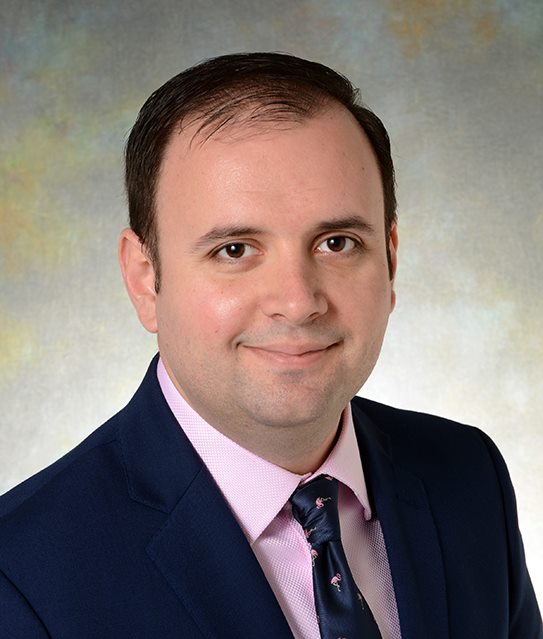 Image source provided and hosted by postimage.cc
Convicted Sex Offender Andrew Lipiansky image source CA SEX OFFENDER REGISTRY
California resident Andrew Lipiansky is a convicted sex offender, Offense Code 289(a)(1), Description: Sexual Penetration with Foreign Object by Force/Fear in 2011. Andrew Lipiansky is required to register with the state as a convicted sex offender. Andrew Lipiansky's criminal charges and current address are available for public review with the California's official government website Megan's Law (https://www.meganslaw.ca.gov  (search andrew lipiansky)  This factual information has been released into the PUBLIC domain as PUBLIC records. Private enterprises legally republish this same information via online databases designed to make their retrieval more functionally available via online search results. Andrew Lipiansky does not want his criminal history listing the factually available information to be found by the public, or at the minimum limit his exposure from being easily retrieved by online search results provided by Google. The issue is private enterprises do NOT place this information behind Internet firewalls that many government websites do which restricts services such Google to index the content in order to be returned as online search results. The simple truth is the public has a right to know.
In an attempt to "scrub" all search results that may provide the factual criminal history of Andrew Lipiansky, the services of Lambert Worldwide operated by J. Benjamin Lambert was retained to assist in circumventing the discovery of derogatory information detailing the criminal conviction involving the sexual assault. These services are known as "Online Reputation Repair Services" which have popped up due to the ubiquitous reality of the Internet and the importance of the information made available to be public with simple basic scrutiny utilizing Google searches. J. Benjamin Lambert is a licensed attorney in the State of New York. He is NOT licensed in Oklahoma where he resides and his business is located. He is not licensed to practice law in California where Andrew Lipiansky is a registered sex offender. More importantly he is NOT licensed to practice in Nevada where a website is owned and operated that provides a database of profiles of individuals convicted of sex crimes nationwide. The website was to receive what was a unique approach to the standard lawyer "cease and desist" letter demanding the immediate removal of any further Internet dissemination of the profile detailing the criminal conviction of Andrew Lipiansky involving the sexual assault of a young woman.  
What was unique to attorney J. Benjamin Lambert approach was claiming it was the elderly parents of convicted sex offender Andrew Lipiansky Ed Lipianski and Miriam Lipianski that were experiencing serious repercussions of the information made available by the website's profile. Allegedly this occurred in the form of harassment, pain and suffering, and lost revenue in business ventures. This is the standard legalize language used by lawyers to establish the basis to seek financial remedies through litigation – unless you agree to acquiesce and remove the perceived offensive content. The peculiar assertion is actually preposterous and a complete disregard to acceptable norms in legal jurisprudence requiring an attorney to engage in proper due diligence to determine the legal and factual basis in making claims to be potentially adjudicated. This obviously was NOT a function of attorney J. Benjamin Lambert preparation in sending his ridiculous iteration of an implied "cease and desist" letter. It is important to understand exactly what was the basis to deliver an asinine bully intimidation tactic to the website. It was the position of the Lipiansky's that due to the last name of their son being disseminated online via the website, it was justification to pursue a legal remedy and be awarded damages for alleged pain and suffering, negligent infliction of emotional duress, harassment etc. etc. To put this in a simple to understand context, such a legal theory if it held any validity would allow any family member of a murderer that receives wide media coverage, ALL media outlets reporting the facts of the case would be subject to litigation to mitigate the extended families FEELINGS, like embarrassment. Utter nonsense.
To add to the ludicrousness of attorney J. Benjamin Lambert's lame attempt at legal coercion were revealed with a little ONLINE due diligence research. The parents of Andrew Lipiansky were NOT facing imminent "homelessness" as claimed; the father had a long and successful ongoing career for decades working for Silicon Valley giants such as Tandem, Google and Cisco. As to the claim of the father suffering "dementia," this condition may be a surprise to his current employer Cisco. The relevance of such false assertions is they have no factual basis in a lawsuit and only demonstrate the sleazy shamelessness of the unethical violations of the required Professional Conduct perpetrated by attorney J. Benjamin Lambert. Such nefarious conduct has garnered the preparation of an official complaint being submitted to the State Bar of New York citing Rule 3.1 Meritorious Claims and Contentions and Rule 8.4 Misconduct.
In the case of convicted sex offender Andrew Ariel Lipiansky (full name), he wants to restrict the public's right to know the FACTS surrounding his committing felony sexual assault of a young woman. His attorney claimed he surrendered to the police "peacefully." This is true, although after the police had to secure the area with swat like forces to take him in custody. At the initial court hearing the judge presiding found Andrew Lipiansky such a potential threat that his bail bond was set at $1.5 MILLION. Since his release from prison and while required to be registered on the California Megan's Law registry, Andrew Lipiansky has been using an alias of "Ari Lipiansky" for his identity online with such websites as LinkedIn https://www.linkedin.com/in/ari-lipiansky-pe-5ab980165/. The real issue in making threats of a frivolous lawsuit to remove the factual criminal history is the plan to "rebrand" the past with the launching of a new website: http://www.andrewlipiansky.us/about. (The website was removed upon publishing this article) He obviously is concerned how his past will continue to be a major detriment to advancing his business prospects going forward. That is understandable to desire just wanting to move on; you just DO NOT get to threaten other people with legal intimidation to HIDE the TRUTH.
Here is why the circumstances of this article matter, there are people NOT using the judicial system to obtain "justice," but rather to knowingly weaponizing it as a hammer with abuse of process legal strategies to intimidate and force opponents to surrender their constitutionally protected rights to freedom of speech. This is done from the nefarious and cynical perspective and knowledge of how time consuming, stressful and extremely COSTLY protracted litigation will be and thus the target will likely immediately settle. This must be called out for what it is – abuse of process and FRAUD.
FOOTNOTE: The irony of the ignorant threats by attorney J. Benjamin Lambert of Oklahoma when taking on client convicted sex offender Andrew Lipiansky ,  the work on "online reputation repair" will fall victim to what is referred to as the Streisand Effect. Which is when attempting to censure or remove factual information from the powerful information platform that is the INTERNET, you actually create a backlash and only draw attention to the very content intended to be obscured.
Andre Lipianski can also be found in various places on the internet.
https://www.homefacts.com/offender-detail/CA18611147Z487120180621/Andrew-Lipiansky.html
https://www.offenderradar.com/details/ca/18611147z4871/andrew-lipiansky
http://www.city-data.com/so/so-Danville-California.html
http://www.sexoffendersarchive.com/offender/view/1102023
https://patch.com/california/walnutcreek/walnut-creek-man-charged-in-incident-that-prompted-ircd979a0dc7
And many more..
STAFF INPUT NOTE: similar articles of these types of deceptive legal practices being employed by lawyers offering online reputation repair services have been covered on this website extensively. One particular case that received national attention involves attorneys Daniel Warner and Aaron Kelly of Kelly Warner Law in Scottsdale, Arizona whose propensity for such legal tactics were brought to the State Bar of Arizona and the disciplinary process. They are currently awaiting the final disposition of their case brought before the Arizona Supreme Court and could result in DISBARMENT. Also, the subject has garnered national media attention here:
1)      http://usaherald.com/arizona-attorney-daniel-warner-investigation-alleged-legal-fraud/  
2)      https://www.washingtonpost.com/news/volokh-conspiracy/wp/2017/03/30/libel-takedown-injunctions-and-fake-notarizations/?utm_term=.20a35ce284b2 
3)      https://usaherald.com/new-legal-fraud-claims-made-kelly-warner-law-firm/  
4)      http://pubcit.typepad.com/clpblog/2017/03/richart-ruddie-settles-anti-slapp-claims-makes-restitution-but-the-guilty-companies-remain-unpunishe.html
---
Below is the original intimidation letter by on behalf of Ed Lipiansky  and Miriam Lipiansky attempting to claim damages due to the acts of their son Andrew Lipiansky. Attorney Benjamin Lambert even tried to remove this letter from public view claiming some sort of copyrighted material.
More To Come..
https://www.pdfhost.net/index.php?Action=DownloadFile&id=b017b056bb6554bcdae59a4e41c68c02
Benjamin Lambert - Lambert Worldwide
Lambert Worldwide operated by J. Benjamin Lambert
California
1